It's hard to parse out because almost all the publicly traded AiBs have broad businesses and may not report individual segments.
But PC Partners (Inno3D, Manli, Zotac. Some connection to Sapphire?) -
https://www.pcpartner.com/en/subpage.php?sid=70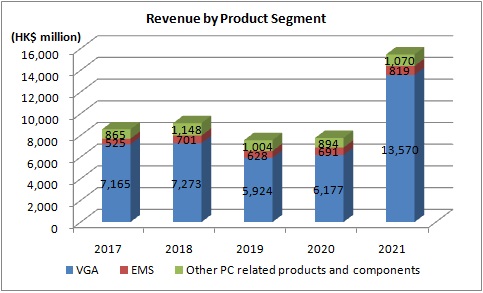 VGA revenue increase of 110%.
Just playing with the numbers a bit. JPR's numbers I think for total discrete GPU shipments in 2021 was 48.9m units vs 41.5m for 2020, an increase of about 18%. Using an ugly (very ugly) estimate it might mean that ASPs increased about 86%.
Last edited: